La Ligne - de Lijn - a Linha - the Line
18 Oktober - 3 November 2016
ArToll Kunstlabor, Zur Mulde 10
47551 Bedburg - Hau, Germany

The 4th Line Art project will start on wednesday 19-10-'16 with a small opening exhibition by 10 international artists.
The artists will bring along at least one art piece, made by themselves or by another artist. The line will be the dominant aspect of these images.
During the work period this group of invited professional artists will create new works.  A selection will be exhibited in the last weekend, from 29-30 october 2016.
Please make an appointment, if you want to follow the work in progress, send a email to Marlies Lebesque:
marlieslebesque@gmail.com.
Work in progress of Participants:
Maryan Geluk (NL), Marion Crezee (F), Machteld Zaaruolo (Pt), Kim Pattiruhu (NL),  Paul Louis van den Bergh (NL), Louise Hessel (NL), Shufen Yan (Be), Marlies Lebesque (NL), een drietal studenten en Doree van Deijck (musicus) (NL)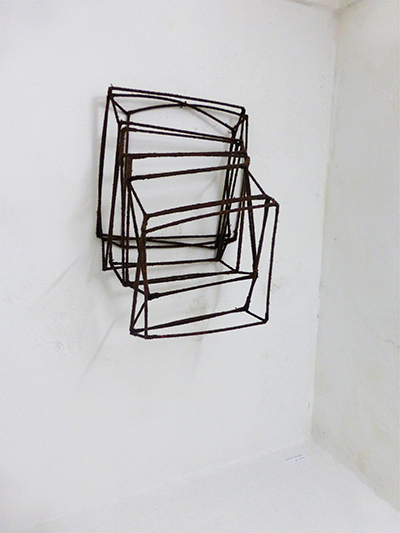 Marlies Lebesque - Schaalmodel